12VDC strömförsörjning med batteribackup , 9- kanals nätaggregat för övervakningskamera system , CCTV Strömförsörjningsenhet med Backup 12 V 10 A DC, är Varje kanal individuellt sammansmält i en 0,1 amp DC vardera. 10 Amp DC total uteffekt. Cctv nätaggregat med batteri 12V7AH. Varje kanal med säkring eller PTC för skydd, ingår extra säkringar. UPS-strömförsörjning med stabil prestanda, hög effektivitet, låg strömförbrukning. 100% full laddning inbränningstest. Enheten upprätthåller kamerasynkronisering.

Funktioner:
1. Skyddsåtgärd
>> Allmänt skydd: varje utgång har individuell PTC-säkring och LED-indikator, när problem uppstår, påverkar endast den enskilda utmatningen, andra utdata fungerar fortfarande.
>> Kretskortsskydd: Vid kortslutning kommer den individuella PTC-säkringen att öppna kretskortet, när tillståndet avlägsnats, kommer PTC-säkringen automatiskt att stängas igen.
>> Högspänningsskydd: Vid högspänning uppträder överspänningsskyddet för att skydda den anslutna enheten.
>> Över Aktuellt skydd: När överström sker, växlar strömförsörjningen automatiskt till självskyddsstatus när tillståndet är borttaget,
Växla sedan tillbaka till normalt.
2. UPS-funktion
>> När normalt skick kommer PS att ge volatege och ladda batteriet automatiskt, laddningsspänningen blir 13.0-13.6V DC.
>> När strömskärningstillståndet kommer batteriet att ge spänning automatiskt, Oavbruten Strömområde kommer att vara 40nS. När batterispänningen är mindre 10,5V,
nej ge ström för lasten, för att skydda batteriets livslängd.
Connectiong Instruktioner: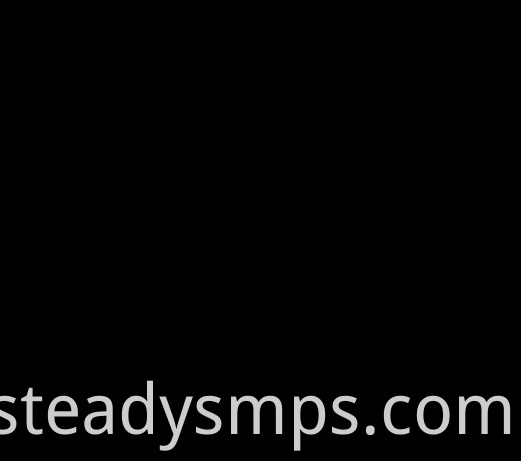 STD Series CCTV Power Supply Unit with Backup(UPS) Specifications
MODEL
STD-40T-120-9-B
STD-40T-120-9-UPS
STD-40T-250-18-UPS
STD-40T-350-18-UPS
OUTPUT
Output voltage
12V
12V
12V
12V
Channel of output
9CH
9CH
18CH
18CH
Output current
1.1A*9
1.1A*9
1.15A*18
1.5A*18
Output current range
0~1.25A*4
0~1.1A*9
0~1.15A*18
0~1.5A*18
DC power
120W
120W
250W
350W
Voltage adj.range
±1%
±1%
±1%
±1%
Ripple and noise
120mVp-p
120mVp-p
120mVp-p
120mVp-p
Line Regulation
±0.5%
±0.5%
±0.5%
±0.5%
Load stability
±0.5%
±0.5%
±0.5%
±0.5%
Efficiency
Efficiency
85%
85%
85%
85%
INPUT
AC voltage range
AC100-240V AC Switch 50/60Hz:
Leakage Current
<1mA/240VAC
Protection
Overload protection
105%-200%
T.C.
±0.03%(0-50℃)
Start.Rise.Hold time
200ms,100ms,20ms
Mechanical Shock
10-500Hz,2G 10min/1 Period,Time 60min
Insulation Strength
I&O:3KVAC,I&C:1.5KVAC I&C:0.5KVAC
Insolation resistance
I&O,I&C: O&C,500V DC/100M
Environment
Working Temperature
-10℃--40℃, 20%-90% RH


Store Temperature
-20℃--85℃, 10%-95% RH
Certification
Safety Standard
UL1012 REQUIREMENT(NOT APPLY FOR THE MARK)CLASS A
EMC Standard
FCC PART15JCONDUCTION CLASS A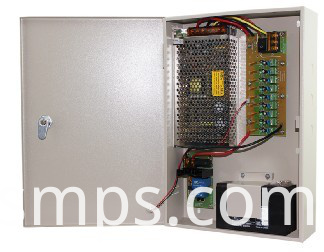 Bredt gäller för CCTV-kamera, PTZ, IR-belysningsapparater, videoprocessutrustning, etc.Access Control Reader, Lås, Panel, etc.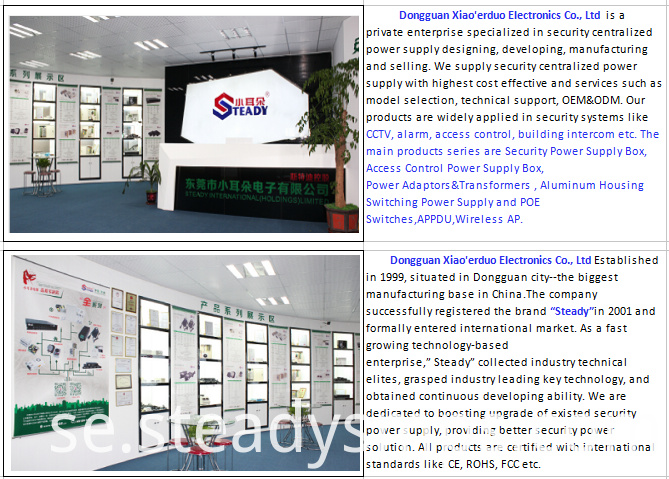 1. Tillverkningsprocess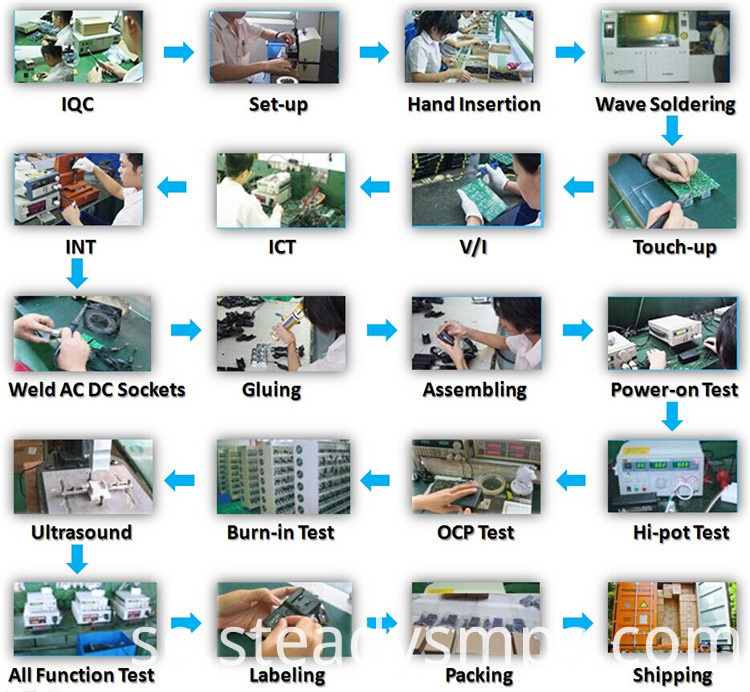 2. Utställning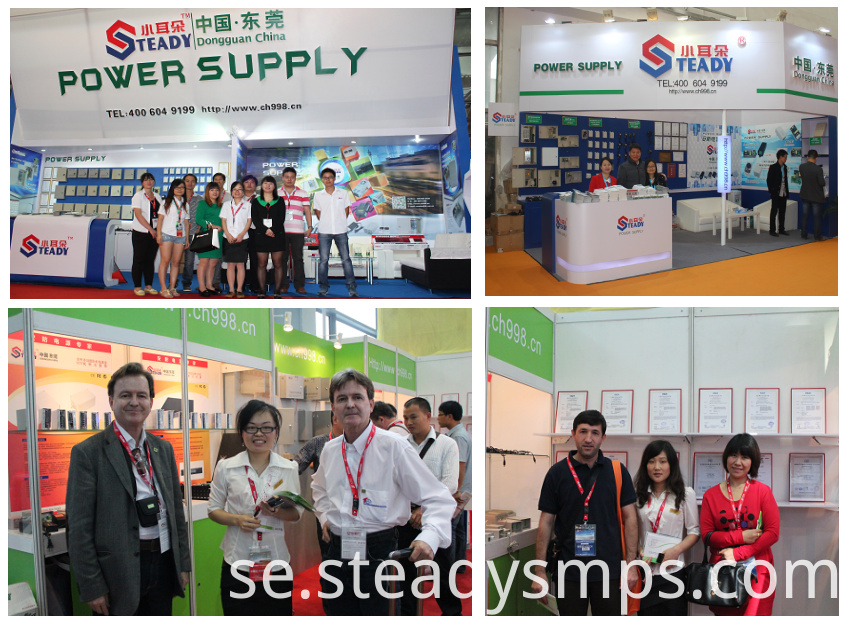 3.Certification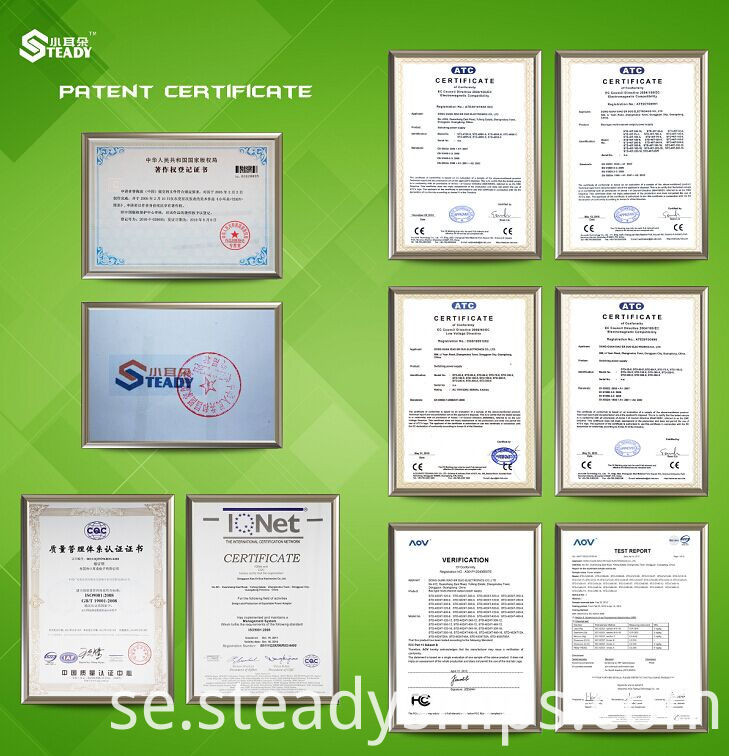 4. Förpackning och frakt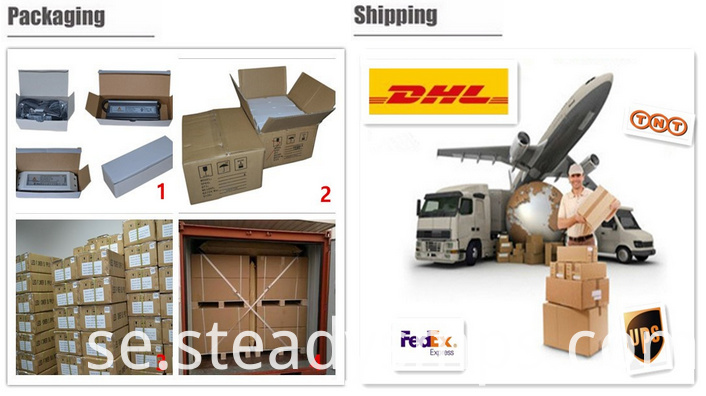 Produktkategorier : Boxad nätaggregat > Boxed Power Supply UPS