Nätaggregat Huvudparametrar: utgångseffekt 120W, utgångsspänning 12VDC, utgångsström 10A.

Tillämpliga kameramodeller: Kamera central strömförsörjning, övervakningsmaskin, strömbrytare, storskaliga routrar och annan hög effektutrustning.

Vi accepterar speciell anpassning, utmatningsområde från 15W ~ 400W.

Beställ till ett visst belopp, det kan göras enligt kundens krav.
Funktioner:
Med utsökt utseende, bärbar användning och enkelt underhåll.

Användning av ren samvirktråd och 100% tillräcklig effekt.
Multi-skydd mot kortslutning, överström, överbelastning,;
Med 100% överbelastning åldrande test garanterat;
Hög effektivitet, långt liv och stor stabilitet;
Teknisk parameter
Performance
Model
STD-100-12
STD-120-12
STD-150-12
Output Voltage
12VDC
12VDC
12VDC
Output Voltage Tolerance
±1%
±1%
±1%
Output Current
8.5A
10A
12A
Output Current Range
0-8.5A
0-10A
0-12A
Ripple and Noise
120mVp-p
120mVp-p
120mVp-p
Into line Stability
±0.5%
±0.5%
±0.5%
Load Stability
±0.5%
±0.5%
±0.5%
Output Power
100W
120W
150W
Efficiency
81%
81%
81%
Adjustable Output Voltage Range
10.5-13.2v
10.5-13.2v
10.5-13.2v
Input Voltage Range
85~132VAC/170~264VAC switch 47~63Hz;240~370VAC
Input Current
2.4A/115V 1.2/240V
2.4A/115V 1.2/240V
3.2A/115V 1.6/240V
Surging Current
Cold 30A/110V 60A/240V
Leakage Current
<1mA/240VAC
Overload Protection
105%~200%,type:foleback power limit reset,automatic recovery.
T.C.
±0.03%℃(0~50℃)
Start ,Rise ,Hold Time
200ms 100ms 20ms
Mechanical shock
10~500Hz, 2G 10min. /1 period,time 60min
insulation strength
I&O :1.5KVAC I&C :1.5KVAC,I&C:0.5KVAC
isolation resistance
I&O,I&C,O&C :500VDC/100MΩ
working temperature
-10℃~60℃,20%~90%RH
store temperature
-20℃~85℃,10%~95%RH
size
199*99*38mm
weight
20.5㎏/30PCS
21.5㎏/30PCS
safety standard
UL1012 REQUIREMENT (NOT APPLY FOR THE MARK)
EMC standard
FCC PART15JCONDUCTION CLASS A
Produktutställning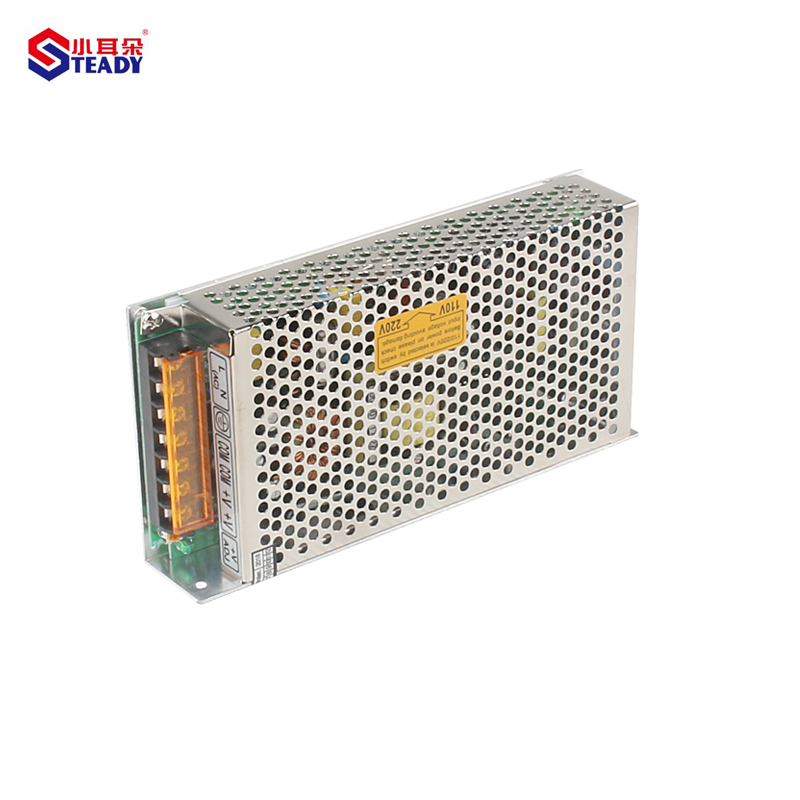 Ansökan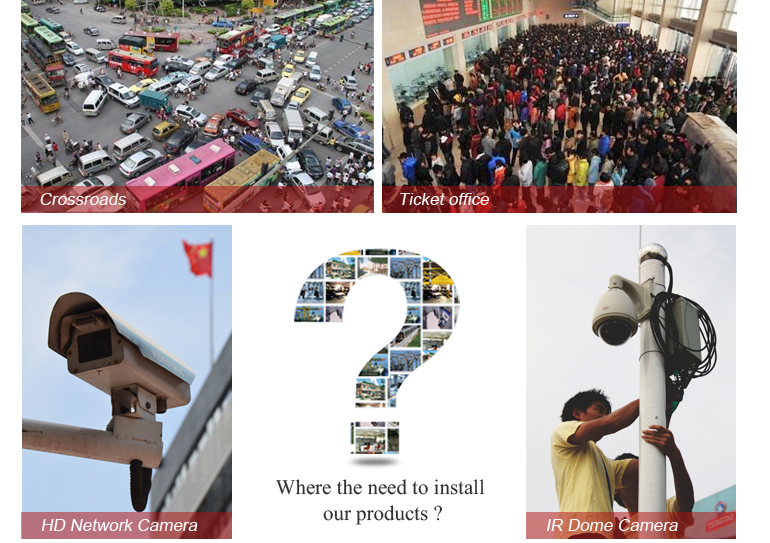 Relaterad produkt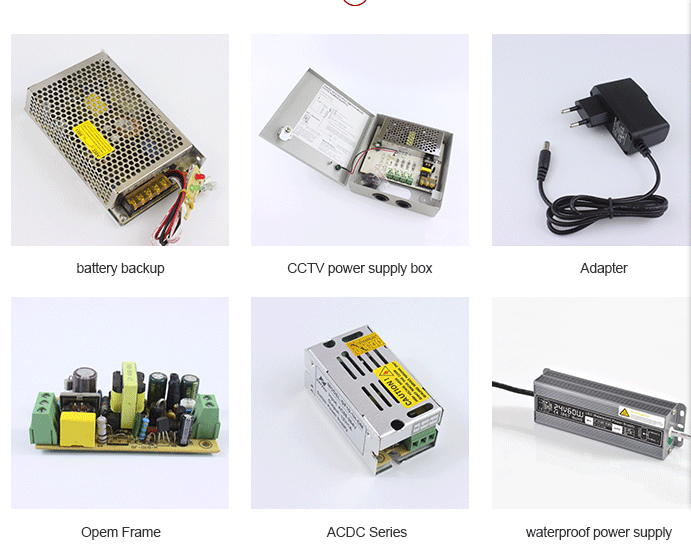 Om oss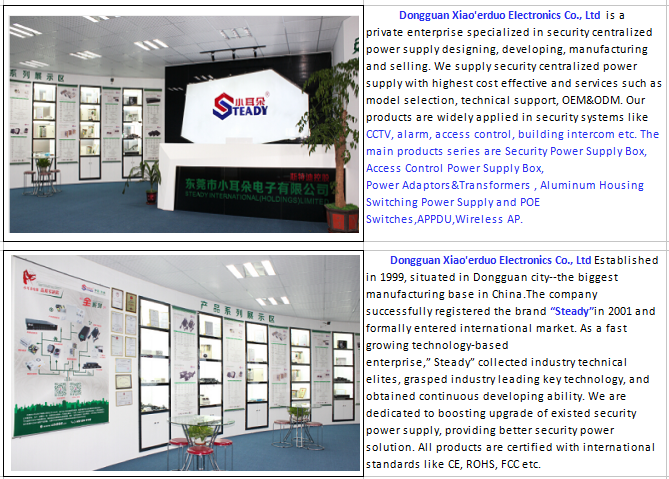 Våra fördelar:
1. Tillverkningsprocess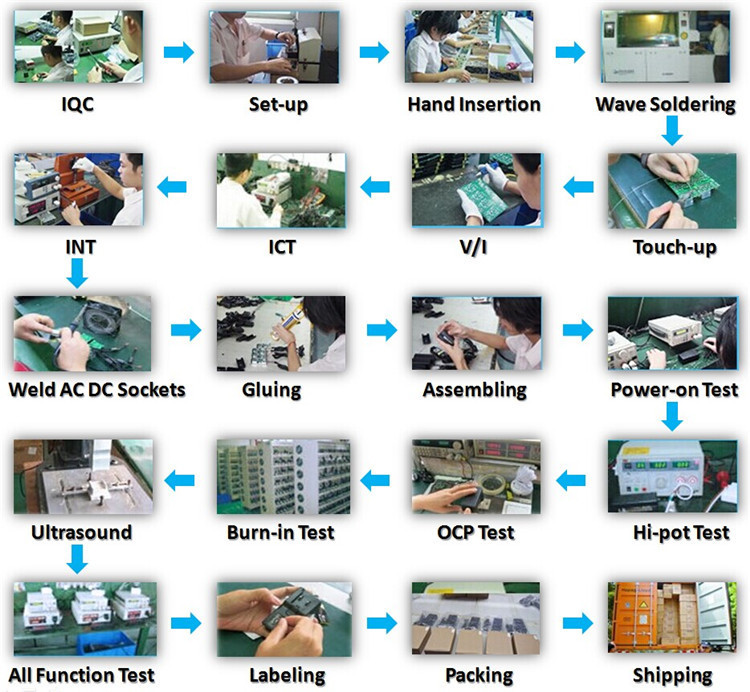 2. Utställning: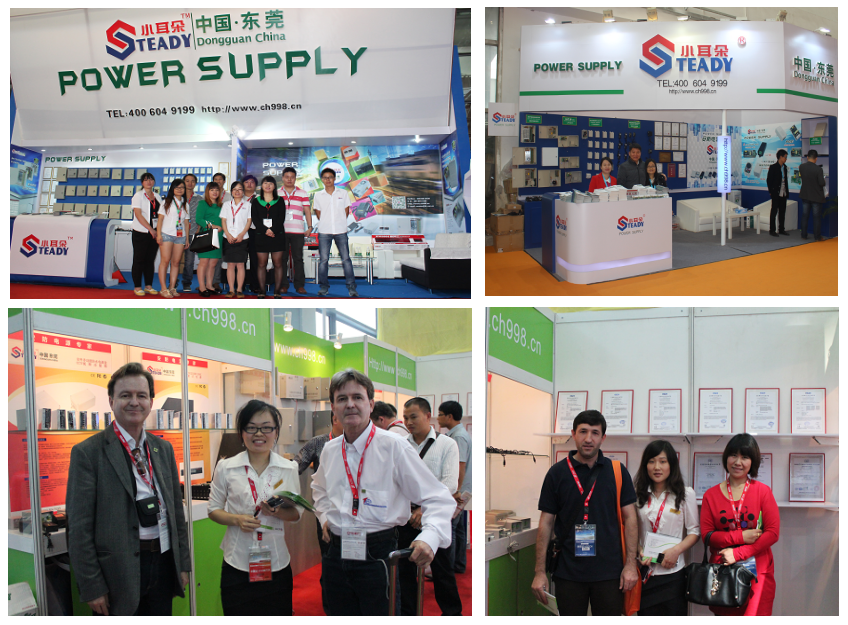 3.Certification: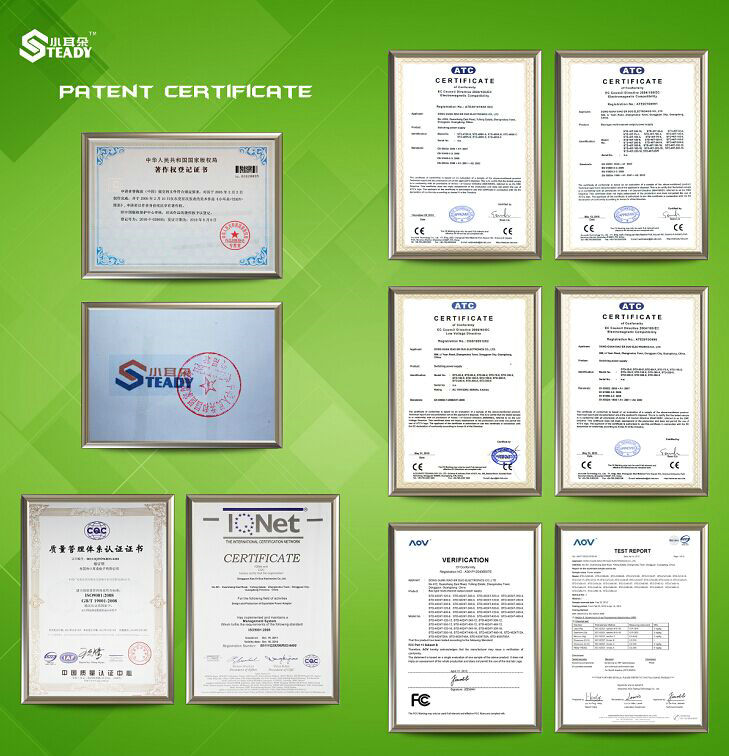 4.Packning och frakt: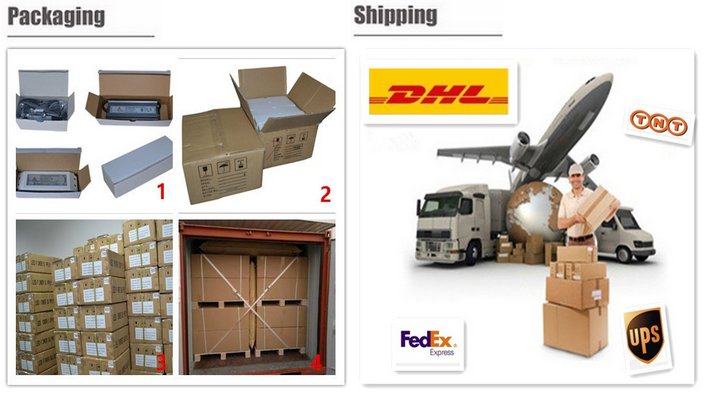 5. F & A:
MOQ: Ingen MOQ för försöksorder, och vi kan tillhandahålla gratis prov att testa.
Betalning: T / T, Western Union, Paypal, Trade Assurance.
Leverans: 7 arbetsdagar för provorder, 12 arbetsdagar för 500st.
FOB, EXW och CIF alla är tillgängliga.
Fraktkostnader citeras enligt dina önskemål.
Laddar port: Shenzhen / Donguan / HongKong.
Rabatter erbjuds baserat på stora mängder.
Pris: Få offert
6. Vår service:
1. Vilken tjänst kan vi erbjuda?
1. Alla frågor kommer att besvaras inom 24 timmar
2. Professionell tillverkare, välkommen att besöka vår hemsida
3. OEM / ODM tillgängliga:
A.Print-logotyp på vår produkt;
B. Anpassad specifikation;
4. Efter försäljnings service:
A. Alla produkter kommer att ha 100% inbränningstest och strikt kvalitetsprov före leverans
B. Snabb leverans: 3-7 dagar för prover, 15-20 dagar för bulkproduktion;
5. Hög effektivitet, lång livslängd, rimligt & konkurrenskraftigt pris, snabb ledtid;
6. Vi har vårt ingenjörsteam, om du har några frågor om dina LED-applikationer, låt oss veta fritt.
Produktkategorier : Strömbrytare > Nätaggregat